The current bill before NSW Parliament that would introduce e-conveyancing interoperability could do more harm than good, according to the Australian Institute of Conveyancers (AIC).
The Electronic Conveyancing (Adoption of National Law) Amendment Bill 2022 was brought before the state's Parliament on 15 February 2022 – aiming to provide the basis for a national scheme for the electronic lodgement and processing of conveyancing.
The conveyancing body's national president Michelle Kent said that while the AIC is supportive of many aspects of the bill, they believe that in its current form, it would be at the expense of consumer protection.
Calling its introduction rushed, and without appropriate consultation, Ms Kent said it "would ultimately leave many homebuyers and sellers vulnerable to a lack of support in the event their funds were misplaced, or they were unable to settle".
She highlighted that conveyancing practitioners "don't want to make that phone call to a homebuyer/seller and say your settlement funds have been misplaced and we have no idea where it is or when we can get it back".
"We are unable to, in all good faith, support the amendment bill in its current format, not until these consumer interests are addressed," she outlined.
According to the AIC, the bill also brings into question "whether its inception is in the best interest of consumers or the lucrative eConveyancing marketplace which is currently turning over tens of millions of dollars annually".
Late last year, REB reported that Sympli had praised the interoperability roll-out timeline.  
At that time, Sympli had issued a statement on the government's commitment to a secure national interoperability regime, calling it "an important endorsement of the fact that the government and regulator recognise that interoperability can be implemented safely and securely using mature technology and that complexities can be readily managed through co-operation".
Sympli chief executive Philip Joyce had also weighed in, considering the benefits to customers and to the industry as "too great to allow any further delay".
ABOUT THE AUTHOR
---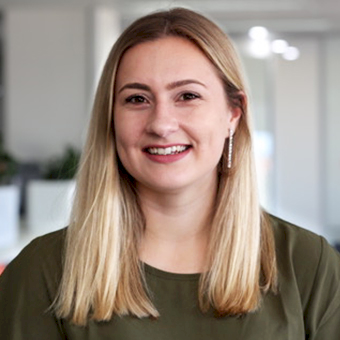 Grace is a journalist across Momentum property and investment brands. Grace joined Momentum Media in 2018, bringing with her a Bachelor of Laws and a Bachelor of Communication (Journalism) from the University of Newcastle. She's passionate about delivering easy to digest information and content relevant to her key audiences and stakeholders.