Two technological leaders have pondered how people don't realise how painful an archaic process is until they have something to compare it to.  
In an exclusive sit-down interview with REB, MRI Software's chief product officer Saurabh Abhyankar and APAC vice-president of product Mark Cohen have shared their thoughts on the vital role that technology is playing within the real estate industry.
Faced with the question of "what would the future of real estate actually look like if we did not embrace technology?", Mr Abhyankar offered up two ways to consider this.
The first hypothetical he queried was, "what would it look like if nobody in the industry adopted it [tech]?"
While it's hard to look forward and know exactly what that world might look like – he said it could be comparable to a person in 2022 not owning a mobile phone.
"That's how people would look at the industry if the whole world moved forward 30 years and everyone's adopted AI and everyone's digital in every other industry except for real estate," he remarked.
"The real estate business would look ancient and archaic and people wouldn't want to work in it – and people wouldn't want to interact with it, except for [if] they really had to.
"It's kind of how we feel when we have to get people to come and fix our utilities and they tell you, 'We'll show up sometime on Thursday'.
"Compared to Amazon – [which] can tell you precisely when something is going to come and you just get used to it. It just feels so archaic!"
The second hypothetical centres around a slightly different question: "What if half the industry adopted artificial intelligence (AI) and the other half did not? What would happen to the one that did not?"
"If that's the question, I actually think that's very comparable to comparing Uber and Lyft to taxis," he mused.
"Basically, the part of the industry that does adopt digitisation and AI and automation and all those things would run ahead of anybody that did not – and again, those people would start looking pretty archaic over time and people would just gravitate away from them."
For Mr Cohen, "if you think of half the industry not adopting, and half adopting, they'll end up trying to sell a product that no one wants to buy".
And with Mr Abhyankar applying that concept to the death of Blockbuster as Netflix evolved into the streaming-on-demand platform we know it as today, Mr Cohen commented that "there's a beautiful thing that plays out when you see disruption actually happen, and the disruptor gets to redefine what the product is".
Reflecting on his own experiences, Mr Cohen highlighted how the contrast between technologically driven real estate and non-technologically driven real estate was hammered home to him during his most recent property transaction.
"The last time I bought a house, I remember running to meet a guy with a pen and a stack of papers to sign contracts. And then going to meet the mortgage brokers to sort out the mortgage, and having to physically have papers and multiple copies," he recalled.
"Then this past time, it was all digitally signed. Everything was done via email. I spoke to the conveyancer maybe twice on the phone. I actually changed banks fairly recently, and the bank I dealt with – everything was automatic."
"The thing that it drove home for me was you don't realise how painful an archaic a process is until you have something to compare it to," he stated.
According to Mr Cohen, that's the real value of technology.
He lamented that a lot of older companies, or companies that are trying to manage costs, "will often look at technology as an unnecessary expense – they want to spend as little as possible".
"But when you turn on that enabler and you see what it does to net handling time for a particular job, for example, a transaction of a property, it's so much quicker!
"You can actually do more," he commented.
In contrast, if the real estate industry did follow a dystopian path and attempted to do everything manually, Mr Cohen can foresee a lot of problems arising.
"You have to remember, the density of cities is growing. There's more start-up developments, there's more units, there's more housing transactions, the population is growing," he said.
"The ability of our systems to scale is going to hit an upper limit and things will start breaking, and so dystopia would get even more dystopian, because the system wouldn't be able to sustain a lot of it without adopting technology."
ABOUT THE AUTHOR
---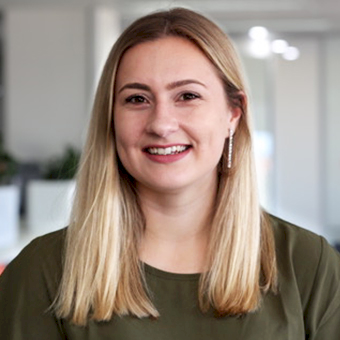 Grace is a journalist across Momentum property and investment brands. Grace joined Momentum Media in 2018, bringing with her a Bachelor of Laws and a Bachelor of Communication (Journalism) from the University of Newcastle. She's passionate about delivering easy to digest information and content relevant to her key audiences and stakeholders.