The start-up, which first kicked off its Sydney-based operations in September last year, has fast-tracked its entrance into the Victorian market.
According to a statement from the proptech, that foray further comes "months ahead of schedule" and follows Coposit's listings of properties in projects across NSW's Sydney and Newcastle markets, as well as within the ACT.
According to Coposit chief executive Chris Ferris, the market has been quick to accept the concept – having already caught the attention of national residential property developers such as Geocon, Thirdi Group, JMGM, Orion International, FormQuip, and Eastern Pacific.
"Because of this, we have embarked on our interstate expansion faster than we anticipated and it has been organic and fuelled by developer demand for Coposit," he shared.
Mr Ferris has previously noted that "the real stumbling block that keeps home ownership unattainable is the first hurdle – the upfront deposit requirements".
REB first reported on Coposit's launch into the property marketplace late last year, with the service aiming to enable buyers to purchase a brand-new property with as little as $10,000 in savings, before paying the remainder of the deposit over weekly "coposit" payments during the construction of the property – without interest or fees.
According to Coposit, there are now more than 500 individual properties for sale across NSW, the ACT, and Victoria that are available through the platform.
The company also has planned to expand to Queensland in the not-too-distant future.
Mr Ferris has acknowledged that it has become "increasingly difficult" for people to get into the property market – "especially in Sydney where real estate prices have been dramatically rising at $1,000 a day in some suburbs and outstripping wage growth".
"Reports have shown it now takes at least six years for young people to save a deposit for their first home, and increasing prices continue to keep home ownership out of reach for thousands of people – most of whom can easily afford the repayments," the CEO continued.
It's a situation that Geocon sales manager Adam Morgan is familiar with.
He believes Coposit's "focus on the end-user delivers a unique edge for people new to the property market, providing an advantage on their home ownership journey".
Thirdi Group sees the proptech as driving a "deposit resolution".
Director Luke Berry said they had seen "an increasing need to help buyers across the line with deposits and it is great to be able to offer them a proven solution".
Adding that the product "presents a real alternative to the standard 10 per cent deposit", Mr Berry indicated an expectation it will "drive sales to first home buyers and investors at the same time".
ABOUT THE AUTHOR
---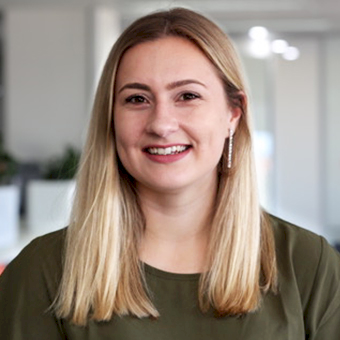 Grace is a journalist across Momentum property and investment brands. Grace joined Momentum Media in 2018, bringing with her a Bachelor of Laws and a Bachelor of Communication (Journalism) from the University of Newcastle. She's passionate about delivering easy to digest information and content relevant to her key audiences and stakeholders.