Agents will no longer have to play the middleman when it comes to finance, with home owners looking to sell now able to access up to $35,000 on demand, with MONEYME's buy now, pay later (BNPL) product.
Having first launched in 2019, ListReady had previously only been offered exclusively via MONEYME partners.
Now, a new-look and rebranded ListReady is set to offer agents "a significantly improved referral process" — and no longer requires the agent to hold responsibility for paperwork, administration, or risk.
According to a statement marking the direct-to-consumer market debut, by making the product available directly to consumers, "MONEYME is creating even greater convenience, simplicity, and flexibility for sellers wanting to invest in the saleability of their home without being out of pocket".
Vendors who do access funds do not need to repay the funds until the property settles, or after a six-month period, and will be able to pay invoices and transfer funds straight from their ListReady account and manage repayment at settlement.
It was reported that this new method would better empower agents to focus on selling properties and building all-important trust and relationships with customers.
MONEYME founder and chief executive Clayton Howes said the removal of friction in the process of accessing credit would help to empower sellers "in all types of market conditions".
"The dream of homeownership is still very much alive and well in Australia, which requires sellers to be empowered on their side of the transaction," he commented, before adding that buyers are far more likely to make one of the biggest financial decisions of their lives if their new home is presented in the best possible light.
He explained that the new direct-to-consumer model would also benefit agents, "removing the need for any awkward 'money conversations' with vendors regarding the expenses needed to prepare their property for sale".
The new consumer access, which is available to any property owner who is also 18 years or older and an Australian resident, comes as ListReady has revealed increased spending by vendors. The average amount of funds used by customers of ListReady has been 25 per cent higher in 2022 compared to 2021 spending.
According to the BNPL provider, the most common uses of funds are marketing and advertising, renovations and repairs, and styling and staging.
Those three categories reportedly account for around three-quarters of users' total spend through ListReady, with the remaining funds typically allocated to activities such as landscaping, conveyancing fees, and even hotel costs during auction.
The rise in prominence of short-term consumer financing has ballooned this decade, as detailed in a report released earlier this year.
At the time, GlobalData lead banking and payments analyst Ravi Sharma said the rise had been spurred on by COVID-19: "The increasing demand for credit coupled with growing consumer preference for e-commerce has made the BNPL service as one of the preferred short-term borrowing tools among consumers."
Real Estate Business has previously reported on seven ways agents, vendors, and business owners alike are benefiting from the uptake of BNPL services in the property industry.
ABOUT THE AUTHOR
---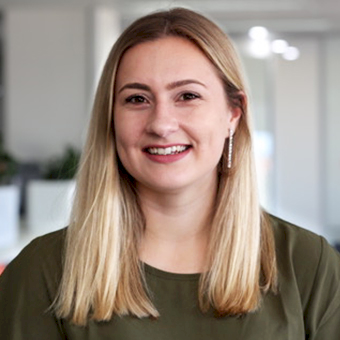 Grace is a journalist across Momentum property and investment brands. Grace joined Momentum Media in 2018, bringing with her a Bachelor of Laws and a Bachelor of Communication (Journalism) from the University of Newcastle. She's passionate about delivering easy to digest information and content relevant to her key audiences and stakeholders.