So many BNPL options in the market means so many ways agencies and business owners can employ BNPL strategies both as part of their business plan and as a value-adding service to clients.
As agents, you know the benefit that small cash investments can make to a home's appearance and value, and therefore, the interest it is able to generate in the market. But while painting and deep cleaning are some of the more obvious perks of using BNPL services, there are other ways in which they can provide benefits to all parties involved, and create win-win situations.
Here are seven ways agents and business owners can better harness these services:
Deceased estate preparation
Oftentimes, agents can see value potential in deceased estates, but it can be hard for estate executors to muster up the cash to take the steps necessary to realise such value — whether that be through deep cleaning, painting or staging of the home pre-sale.
If an agent can offer a BNPL-style pre-sale finance product to that vendor, any agent suggestions are likely to become a much more palatable option, and can better allow an executor to fulfil their responsibility of maximising the estate's overall value on that sale.
Payment flexibility
In REB's many discussions with providers of pre-sale financing and commission advancements, it has become clear that many services in the market do not just pride themselves on their ability to inject cash into an agency or vendor's hands, but also their ability to offer secure payment gateways for transactions to take place.
Paying employees
The real estate market can be unpredictable, and commission advancing options can be a valuable option when cash flow is low, but pending commissions are held up in settlement periods, and an agent has no desire to take out a formal loan.
For business owners, such services may enable them to better manage their outgoings and forecast more accurately, and pay their staff on time. You can even attract top talent by offering payment on exchange.
Landscaping
Landscaping can be an easy way for agents to achieve a clean and well-cared-for look for their vendor's property — but it will cost money.  
By being able to offer up a BNPL service that does not require pre-payment, agents can improve the likelihood that advice given around property presentation will be taken up, which could flow through to stronger interest in the property and an eventual higher property price.
Staging, videography and photography
This may be an obvious one, but when combined with a thorough marketing campaign, it becomes that much easier for agents to generate strong interest in a property. Potential vendors and committed vendors alike can often balk at such costs, especially if they are cash-poor.
If an agent can offer a payment option that does not require them to fork out for the costs until after sale, it can be a compelling value-add for agents who do offer it as an option.
Growing a business
Commission funding options are not always just about boosting cash flow after a slower period. Extended settlement periods can mean a long wait between when a house is actually sold, and when an agent will receive income off the sale. In some instances, rapid growth in a business is identified as being possible, but cash flow and the ability to invest money into the business are the only things standing in the way.  
This is when such an option may be an ideal way for businesses to achieve growth without taking out business loans which could require security, and generally take longer to process with more back and forth.  
Divorce
For divorcing or separating couples where money is already a concern, agents can offer up pre-sale financing as one less thing for joint-owners to worry about as they move to liquidate their combined assets.
It can also avoid arguments over who pays the marketing fees or any other costs incurred by the vendor pre-sale, and the extra return on the investment is often appreciated.
What does the BNPL revolution mean for real estate? Read more below!
Part 1: The BNPL revolution: What does it mean for real estate?

Part 2: Why pain points are so integral to BNPL's recent success

Part 3: Who's who? Revealing BNPL's biggest real estate players
Part 5: 5 reasons 'the future is bright' for BNPL
ABOUT THE AUTHOR
---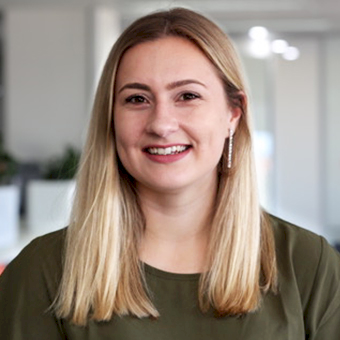 Grace is a journalist across Momentum property and investment brands. Grace joined Momentum Media in 2018, bringing with her a Bachelor of Laws and a Bachelor of Communication (Journalism) from the University of Newcastle. She's passionate about delivering easy to digest information and content relevant to her key audiences and stakeholders.