Times are changing in real estate, and fast. If you think about what's happening right now, we are all totally connected 24/7… just ask three Facebook friends! 
There are now instant videos on world events and everyday people reporting news in real time, from war zones to charity fundraising. What about real estate?!
Just 20 years ago there was no internet, no mobile phones, no websites, smartphones, text messages or email. Communication was limited to window displays, newspaper advertising and word of mouth from agents and vendors.
Fast forward to today, and the communication channels available are phenomenal. And, they are increasing every day! Apple's newest devices launched on Wednesday and set to be released within the next few months will change the rules AGAIN for real estate agents. It's moving at lightning speed!
Some real estate agents are panicking, some are in denial, others, like us, are excited. 
The biggest standout… the social media revolution! Social media has been the biggest game changer for every business and it's growing at an extraordinary rate. In 2010 there were 0.97 billion people using social media. Today there is now 1.82 billion users worldwide! 
Facebook is by far the biggest with 1.28 billion users! QZone, a Chinese social media network comes in second, then Google+, followed by LinkedIn and Twitter. 
So how does the biggest communication movement in history impact real estate here in South Australia? If you break these statistics down to a local level, you can see that 70 per cent of South Australians are Facebook users! 
With so many of us in South Australia on numerous social networks, real estate agencies need to completely understand these platforms and help vendors leverage their networks to create maximum exposure for their property and optimise the sale of their home. 
Your social networks, combined with your agency's social networks are one of the most powerful tools to market your home!
Social networking has flipped the traditional six degrees of separation on its head. Facebook has calculated that with social networks the degree of separation is now at 3.74 – meaning you are connected to the whole world via three friends!
It seems crazy, but you only have to look at a very recent campaign that captivated the world by storm to see this… The Ice Bucket Challenge. This challenge asked you to nominate three friends to continue the challenge – the campaign reached a global audience almost instantly.
The Ice Bucket Challenge highlighted just how powerful and cost effective social media marketing is. It raised over $111 million dollars for the ALS Foundation in a matter of weeks, increasing donations by over 3,500 per cent compared to the same time last year!
When choosing an agent, it is now vital to ask them about their social media strategy and how they leverage social media platforms such as Facebook, YouTube, Twitter, LinkedIn, Instagram, Pinterest and blogs to help your sale.
Finding out how they can support and guide you in broadcasting your property to your own networks is just as important.  
We know that for many of our clients social media can be quite foreign. Clients may be on Facebook but may not necessarily understand how to make the most of it to market their property. So in 2012, we created a social media wizard that helps our clients do exactly this.
With a few easy guided steps, we help you broadcast your property out to all of your social media networks, reaching thousands instantly. 
Broadcasting your property video and website links from your own social media account to your own 'friends' increases the engagement with your property post dramatically.
Posting your property to your social network is the easiest way for them to spread the word to their friends and family, who could be interested in your home.
By utilising your social media networks, you will also be tapping into the best type of buyer – someone that may not even know they are in the market for a new home! Like the newspaper, social media captures people who may not be actively in the market, but seeing your home sparks an emotional connection which then leads to the idea of moving.
From our experience, buyers who are emotional are not driven by statistics and they often pay more for a property to secure the one they want.
Word of mouth now has a new face… social media. So if you are thinking of selling, make sure your property is the one everyone is talking about!
ABOUT THE AUTHOR
---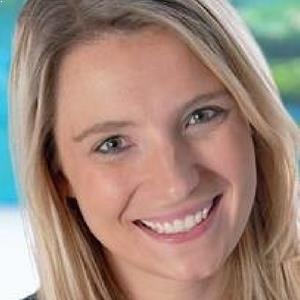 After attending Geelong Grammar in Victoria, Genevieve went on to attain a Bachelor of Business, specialising in marketing at Monash University in Melbourne. Graduating in 2007, Genevieve came back to Adelaide and worked for the family business for two years. Beginning on reception, she worked her way through all facets of the business. In 2010, Genevieve made the decision to gain international market experience and moved to the UK, where she worked as a buyer's agent in London and then in sponsorship and advertising at the Institute of Chartered Accountants England and Wales. Genevieve returned to Toop&Toop in 2012 and is now general manager of sales and marketing. Toop&Toop Real Estate is South Australia's largest family-owned residential agency, specialising in the premium market.