Agents do neither themselves nor their clients any favours by posting property adverts on social media sites and, in fact, the practice is a sure-fire way to become ignored.
It is not unusual for an agency's social media page to be totally dominated by properties for sale and, just as damaging, brag photos about recently sold listings, record prices, and so on.
People are attracted to social media for entertainment, human interest, information that adds value and curiosity, and these should be kept top of mind by every administrator of real estate pages.
Unfortunately, a lot of real estate agents are more focused on bragging about how quickly and for how much they sold their last listing, which unfortunately is often interpreted in a very negative light by the public.
Any post about a specific property should be by way of a story, such as how a renovation gained extra thousands, how new owners have inherited Perth's best garden, Why Bob loves his new shed, etc, etc.
What people don't want to see is 'Sold by Joe Blogs in three days' or 'Another record price in Jonesville' because all these ego-type posts achieve is to give people the impression we don't work hard enough for our commissions, how easy our job is and/or we will make them pay too much.
Agents should decide why they are establishing a social media business page and then never lose sight of that objective, always keeping in mind that it's not about what they want to say but what the public will want see, read and discuss.
It is also important to remember that on the internet there are millions of valuable articles, videos and interesting stories that can be shared. so the information that is posted doesn't have to come from between the four walls of the agency.
For agents who are serious about building a great social media presence, I would also highly recommend they work with a professional media company that specialises in this field. Investing a few hundred dollars a month to get it done right can make an enormous difference.
Across the board, our industry's interaction with the public is not done well. However, this does create enormous opportunities for agents to stand out in their particulars areas by taking time to get it right and by treating their social media presence like a critical component of their business.
ABOUT THE AUTHOR
---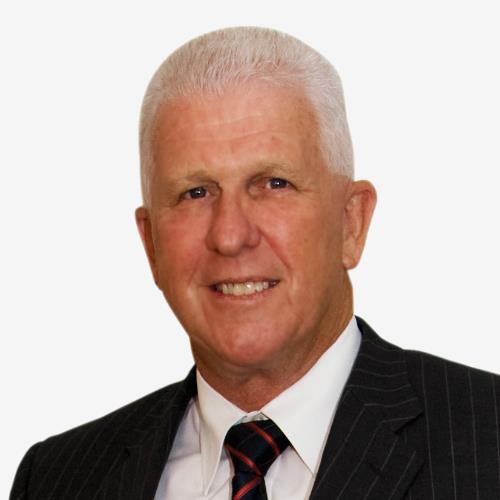 Since kicking off his real estate career in 1987, Geoff Baldwin has achieved success at the highest level in sales, management, multi-office ownership and as a group CEO. He is a licensed agent, auctioneer, respected trainer and a widely published and quoted industry spokesperson. Geoff is the regional owner and managing director of RE/MAX in Western Australia, which he purchased in 2009 and currently ranks as WA's fastest growing group.