If your agency is already using Facebook and Twitter to promote your business and build relationships with consumers, you may be wondering if you need to be using any other social networks – like Instagram.
In deciding whether to invest your time and money on a new social network, you should firstly consider whether your target customers are actually spending their time on that platform.
A 2015 Sensis report shows that Instagram has overtaken Google Plus as the third most-used social network in Australia, sitting closely behind LinkedIn. If this trend continues, getting onto Instagram now may be the right time.
Instagram audience
Users tend to be female (29 per cent) versus male (22 per cent), with 54 per cent of users aged under 30. The next biggest age group for users is under 40, according to Sensis data.
If any of your agency's target market fits into this age group, you could be seeing great results from utilising this platform.
How to use Instagram
1. Be your suburb information hub
When your sales consultants or property managers are out and about, get them to snap a photo of something interesting and relevant – a new café, your local school fete ad board, a park, a quirky boutique, a popular street…
You could be the hip agent to follow in your postcode for helpful and creative visual updates.
2. Use video
Instagram allows small segments of video (around 15 seconds), which you could use to take some footage of a local event, for example Carols by Candlelight. You could also take Instagram video footage of the view or the street outside a property you just listed for rent or sale.
3. Your agency
You can use Instagram to show your customers and prospects what it is like 'behind the scenes' in your agency. This is a great opportunity to showcase your brand and agency's personality. You could snap birthdays, lunches, happy clients and more.
Measuring Instagram
Obviously, any time spent on Instagram needs to be of value to your agency, so initially your best way of knowing if Instagram is working is to see how many followers you are attracting and what engagement you are getting in terms of likes (hearts) and comments.
You also need to make sure Instagram is integrated into your existing marketing. This can be a link added from your website, an announcement to your followers on Twitter and Facebook, a comment in your email signature – "We are now on Instagram – check out our grams" – and more.
Ultimately, though, you do want to see what new business or repeat business it can bring your agency, which you can determine when you ask new leads, "How did you hear about us?" or "What prompted you to contact our agency today?".
Instagram could be a great form of engagement and source for enquiry, but the only way you will know is to commit to trying it for at least three months, and then keeping an eye on those results.
ABOUT THE AUTHOR
---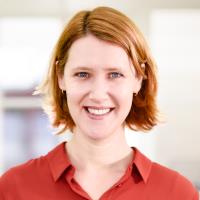 Fiona McEachran is the marketing manager for the Console range of real estate software at Onthehouse Holdings.
Fiona manages the Console team, driving the brand strategy and implementing the marketing tactics using both web and traditional advertising, promotions, events and campaigns.
Fiona has over 10 years' B2B and B2C marketing experience, and has led successful campaigns encompassing planning, website development, email marketing, SEO, SEM, direct mail, e-newsletters and more.
Console is the leading software provider for the real estate industry – offering property management, sales, CRM and website solutions.