Social distancing and the need to "stop the spread" means many real estate agents aren't necessarily working from the office, so what's happened to the daily commute?
REB has recently reported on the four camps into which Australian real estate agents have slotted with respect to their working patterns throughout the pandemic, noting an even split between those working from home and those who are still utilising the office. 
But digging a little deeper, it did reveal something interesting about the habits of those who have, or continue to, work from home.
According to the COVID-19 Business Confidence survey, real estate agents are saving 5.3 hours per week of time usually spent on their commute to and from work.
That's a little over an hour per day.
Over four weeks, that's equal to 21.2 hours.
It means that after two months of working from home, real estate agents would have saved themselves the equivalent time of a 40-hour working week.  
Putting that into perspective, that's an extra six weeks of time that can be spent on things other than work.
Momentum Intelligence's head of strategy, Michael Johnson, has called it "the reclaiming of lost time".
Reflecting on the findings, he expressed the opinion that "we think that many people returning to the office may be more concerned with the commute than the office itself".
"This may be a challenge of employers to address if they would like their employees to return to a centralised workforce in the near future," he considered.
But despite the time saving, real estate agents are still using some of it to complete work-related activities.
Real estate respondents reported they were spending 18 per cent — or 57 minutes — of their time saved from the commute on work.
The COVID-19 Business Confidence survey was commissioned by REB sister brand MyBusiness.
It's an ongoing survey of a cross-section of Australian business leaders and employees conducted by research firm Momentum Intelligence.
The survey encourages participants across a range of Momentum Media's professional services brands (accounting, aviation, defence, financial services, law, mortgage and finance broking, and real estate) to take part in an online questionnaire.
It saw more than 2,800 people respond to the most recent iteration of the survey, which has served as a barometer of how businesses, and working Australians, have adapted to changing working and social environments throughout the COVID-19 pandemic.
Related: 
ABOUT THE AUTHOR
---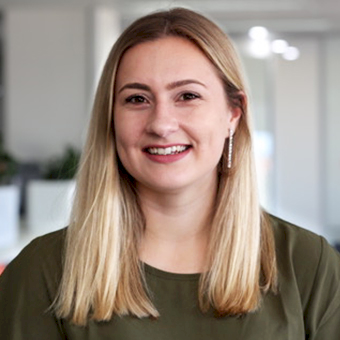 Grace is a journalist across Momentum property and investment brands. Grace joined Momentum Media in 2018, bringing with her a Bachelor of Laws and a Bachelor of Communication (Journalism) from the University of Newcastle. She's passionate about delivering easy to digest information and content relevant to her key audiences and stakeholders.