The real estate industry has made good use of proptech over the last few months, with social distance-friendly communication tools likely to continue to be utilised beyond the pandemic.
The latest COVID-19 sentiment survey, produced by Momentum Intelligence on behalf of sister brand MyBusiness, found businesses across the board have adapted their offering to abide by restrictions put in place off the back of the coronavirus pandemic.
The changes have seen positive flow-on effects, with 87 per cent of businesses surveyed planning to keep these changes moving forward.

Many of the "minor" changes focused on distance communication methods such as Skype, Zoom or other video conferencing tools, while some more of the significant changes include changing product offerings and pricing models or moving office locations.

"The large majority of businesses have had to adapt to the changing world, many starting with the obvious replacement of in-person conversations to video conferencing," Momentum Intelligence head of strategy Michael Johnson said.

"However, we've also seen many organisations make more significant structural changes to their offerings that are here to stay for the long term."

Responses gained from real estate professionals pinpointed a shift in thinking.

One respondent wrote how his team is now set up in their "home offices", with this likely to continue into the future.

The use of digital presentations and virtual tours was also flagged as a key change agents have made amid the pandemic, as were the use of Zoom meetings and webinars.

"[I've been conducting] online periodic inspections for my rental properties [and] video walkthroughs for properties for sale," a respondent said.

"We have upgraded to cloud-based products, minimising in-person meetings and contacts," another wrote.

Meanwhile, another respondent said: "[We have] updated systems so all staff can access essential files and documents from home."

"I've started running free, live, weekly webinars for my database and for others," a further respondent noted.

"To keep engaging with my clients and potential clients is crucial to retaining those clients when COVID-19 is over. People want certainty and maintaining the communication achieves that sense of 'continuity'.

"I've also ramped up my daily marketing on all platforms for the same reason."
Related: 
ABOUT THE AUTHOR
---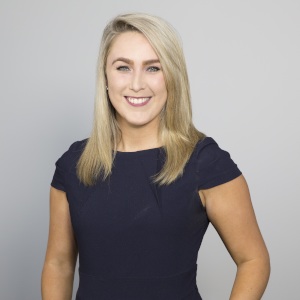 Emma Ryan is the deputy head of editorial at Momentum Media.

Emma has worked for Momentum Media since 2015, and has since been responsible for breaking some of the biggest stories in corporate Australia, including across the legal, mortgages, real estate and wealth industries. In addition, Emma has launched several additional sub-brands and events, driven by a passion to deliver quality and timely content to audiences through multiple platforms.
Email Emma on: [email protected]com.au