The growing property marketplace has formally announced an executive team appointment.
The rival to REA Group and Domain has announced the appointment of Amanda McEniry (nee Kramer) into the group, after she first joined the business late in 2021.
Since joining, Ms McEniry has been tasked with "planning, developing and executing the online real estate portal's ambitious strategic marketing and communications program and supporting Homely's growth in Australia", a statement explained.
Ms McEniry said she's been "quite privileged to have joined Homely at such an exciting time", highlighting her role in the brand's "more than real estate" national campaign.
"The business and brand is at an inflection point in terms of growth, and we have put the finishing touches on a disruptive marketing roadmap for delivery this year."
Prior to her appointment at Homely, the marketing executive was head of marketing (APAC and LATAM) for Pepperstone and had also been the marketing manager at Australian Unity.
Prior to this, she had spent nine years in the advertising and media space.
Homely co-founder and co-chief executive Adam Spencer reflected on Ms McEniry's "track record of strategic planning and successfully executing large-scale marketing campaigns".
"Amanda was a natural fit for the leadership team, and is instrumental in delivering the Homely vision to market," he said.
According to the new marketing head, "this year will be particularly huge for Homely as we disrupt the industry and make Homely a household name".
Professing she has "always thrived at challenger brands", Ms McEniry said that "there is absolutely no harder-working business than the one fighting the giants head on".
The formal announcement of the executive appointment comes after a particularly dynamic period for the business.
Having recently appointed a new Queensland state sales manager in Oliver Stanbrook, the real estate portal has also seen the backing of four heavyweights across in Western Australia.
Back in February, REB reported that Hayden Groves, the current president of the Real Estate Institute of Australia (REIA); Damian Collins, current president of the Real Estate Institute of Western Australia (REIWA); and former REIWA presidents Alan Bourke and David Airey had all become strategic investors in the business.
At that time, Mr Groves acknowledged competition in the advertising space as a good thing for the industry, noting that "the real estate portal market has been long dominated by Domain and REA".
Mr Airey also weighed in, revealing that he had chosen to back the platform because of the "enormous appetite for a fresh challenger in this arena".
ABOUT THE AUTHOR
---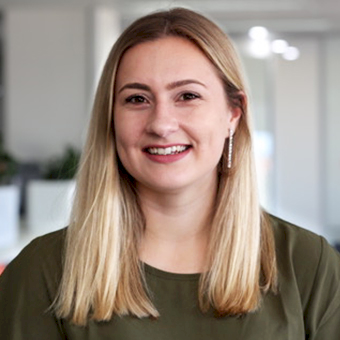 Grace is a journalist across Momentum property and investment brands. Grace joined Momentum Media in 2018, bringing with her a Bachelor of Laws and a Bachelor of Communication (Journalism) from the University of Newcastle. She's passionate about delivering easy to digest information and content relevant to her key audiences and stakeholders.