REB recaps the technology stories that captured the most attention of the real estate industry across the past 12 months.
Off the back of the unprecedented uptake of technology by the profession in 2020, it's been another big year for proptech.
Product and service launches, partnerships and acquisitions, legislative breakthroughs and policy changes dominated the headlines for much of 2021, so without further ado, here are the most-read stories in REB's tech category across 2021:
5. Is Airbnb on the cusp of entering the long-term rental game?
With the company predicting long-term stays will continue to rise in popularity, any plans from the platform to enter the long-term rental space could be a game changer for the real estate industry. 
Since publishing this article back in May, we haven't heard anything that would confirm or deny Airbnb's intention to cement themselves in the space – but the accommodation giant could be one to watch in 2022.
4. Global software business acquires Box+Dice
Back in September, it was revealed that MRI Software had acquired Melbourne-based Box+Dice.
While there were a number of mergers and acquisitions reported over the past 12 months, it's a trend that's only going to accelerate over the next year.
3. Are we headed towards real estate's 'taxi' moment?
This wildly popular piece from Josh Callaghan reflected on a topic many of us have pondered in one way or another since COVID-19 first forced massive disruption in the real estate sector back in 2020.
Asking the question: "Are we headed towards real estate's 'taxi' moment?", Josh considers the importance of the customer – and what that might mean for outdated real estate practices in the months and years to come.
2. Bringing building and pest report tech to the masses
Another key theme in proptech across 2021 was expansion of technology into new markets.

While pest and building reports may have previously been seen as shielded from change, Before You Bid has defied this perception – pointing out instead just how much disruption was required in the space.
REB sat down with chief executive Rhys Rogers to find out how they had achieved so much growth in such a short space of time and where they plan to expand to next. 
1. Certificates of title on their way out: Abolition date announced
New legislation that enabled 100 per cent electronic lodgement of land transactions in NSW kicked in on 11 October 2021.
Even now – it's somewhat strange to think that this move to electronic lodgements happened less than three months ago, given how much digitisation has occurred over the previous two years – as well as the capabilities that have existed for several years now. 
With numerous states and territories digitising their processes – and the federal government also looking to improve digital outcomes – it's definitely a sign of things to come this decade.
Whatever 2022 does bring to the world of proptech, rest assured Real Estate Business will be sure to cover it!
ABOUT THE AUTHOR
---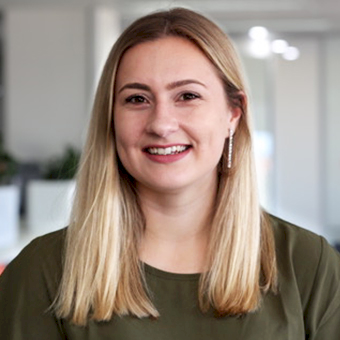 Grace is a journalist across Momentum property and investment brands. Grace joined Momentum Media in 2018, bringing with her a Bachelor of Laws and a Bachelor of Communication (Journalism) from the University of Newcastle. She's passionate about delivering easy to digest information and content relevant to her key audiences and stakeholders.